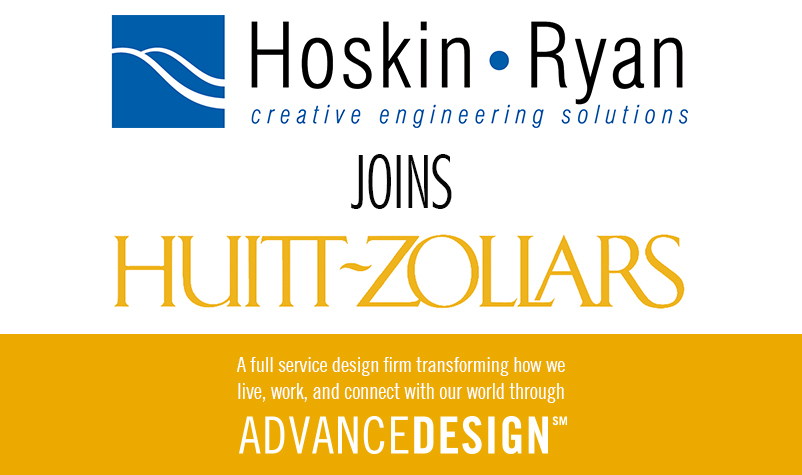 Huitt-Zollars, Inc. has announced expansion in Phoenix with the addition of Hoskin Ryan, an Arizona-based engineering firm with expertise in hydrology, civil engineering, and surveying.
"The addition of Hoskin Ryan will expand Huitt-Zollars' footprint in the Phoenix area and increase our visibility in several local markets," said Robert McDermott, President of Huitt-Zollars. "This directly aligns with our strategic plan for growth, and we are excited about our future in Arizona."
For more than 20 years, Hoskin Ryan Consultants, Inc., from its Phoenix and Prescott locations has provided a full spectrum of civil engineering and land surveying services to a wide range of clients throughout Arizona. Joining Huitt-Zollars will expand the depth of expertise in current markets, provide clients with access to new services, and create a more diverse portfolio. Paul Hoskin and Tom Ryan, co-founders of Hoskin Ryan, and their teams will remain with the firm.
"We are very excited to join Huitt-Zollars," said Paul Hoskin, former co-owner of Hoskin Ryan, now a Huitt-Zollars Vice President and Manager of the Phoenix office. "We look forward to enhancing our ability to serve our clients."