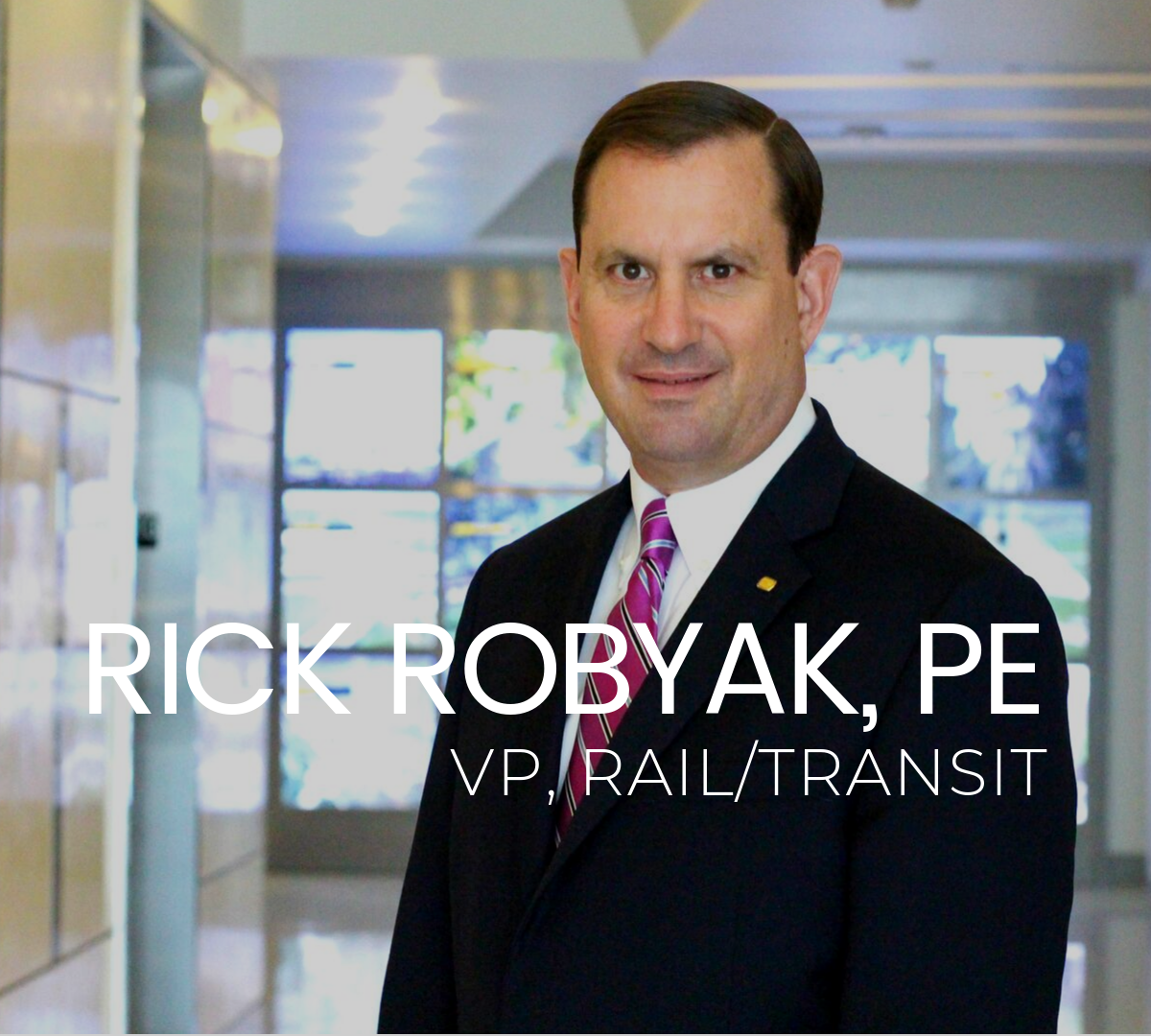 Huitt-Zollars is pleased to announce that Richard A. Robyak, PE, recently joined the firm as a Vice President, responsible for leading the Rail and Transit practice. In this role, Richard (Rick) will oversee the firm's plans for growth in the rail and transit market sector as well as lead business development and major project initiatives.
Rick comes to Huitt-Zollars with more than 30 years of rail and transit experience working for large transit agencies as well as small and medium urban and rural systems. He served in various leadership roles, including Operations Manager and National Business Development Lead, for leading consulting firms and served as Principal-In-Charge and Project Manager for over 300 rail and transit assignments, ranging from planning studies to engineering design and construction management.  Additionally, Rick served as Program Manager for the Pennsylvania Keystone Corridor Improvement Program from 2008 to 2012, where he assisted PennDOT and Amtrak with planning and implementation of $550M+ capital improvements.
"I am extremely excited to lead the Rail and Transit Practice for Huitt-Zollars," said Rick Robyak. "Huitt-Zollars has an outstanding history of delivering complex projects for major Rail Transit Systems like DART (Dallas), RTD (Denver), Valley Metro (Phoenix), Metro (Houston), Sound Transit (Seattle), and Cap Metro (Austin).  With offices located in major growth locations, Huitt-Zollars is poised for continued growth in rail and transit."
Huitt-Zollars President Bob McDermott commented, "Rick brings passion and energy to Huitt-Zollars, and we look forward to using his talents to win and execute more challenging rail and transit projects for the clients we serve and in new, growing markets."
Rick holds a Bachelor of Science in Civil Engineering and a Master of Science in Civil Engineering from The Pennsylvania State University.  He is active in national transit organizations, including the American Public Transportation Association (APTA), and he is a member of the Challenge Program, a non-profit organization promoting workforce development for high school students.